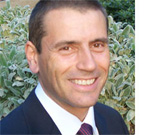 Chris Barnardo

Chris is the son of two GPs, and the eldest of six. Always preoccupied with art and design, he left school at eighteen to work as a Studio Junior in a Graphic Studio in London. After a short period as a Graphic Artist in an advertising agency in Sharja, (UAE), Chris came back to the UK and joined a London advertising agency and over eight years rose to become Creative Director of his own design company, Designerís Inc.
. . . In 1992 he left the Design industry to take a fulltime first degree, in Biomedical Science and Engineering, for which he gained a First Class Honours BEng.
. . . In 1994 Chris started working as a Design and Development Engineer at a contract design and development consultancy based in Cambridge, UK. Always an inventor and designer at heart, he is a named inventor on over 25 patents. In 2001 his Development Group was spun out from the consultancy and used venture capital funding to create a manufacturing company to make thin flexible plastic displays that he had co-invented with one of his work colleagues.
. . . Chris is a single dad and father of four beautiful children who are 12, 14, 17 and 24 years old.
---
Darren Tillett

After several years in academia looking at bizarre things such as growing human hair in jelly - and in the process making firm friends with a mature student studying the same Biomedical Science course - Darren's career took a substantially different path when he started a graphic design company with his then supervisor. In a short while, the new business became rapidly focussed on digital design and after a building scores of websites began to work predominantly for a new technology company based in Cambridge who were making thin flexible plastic displays...
. . . Using a blend of design, technical and marketing knowledge Darren designs and builds websites from his home on the Mornington Peninsula, Australia.
---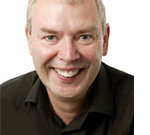 Steve Greenhalgh

Steve left school at 16 and worked for two years in a packing case factory while his friends went off to university. One day he walked out. The next three years were spent in a variety of jobs and going to evening classes in order to build up enough Oí levels and Aí levels to get into college in Reading where he graduated with an upper second in English and History.
. . . Journalism taught Steve how to spot a story and put one word in front of another, public relations taught him the difference between perception and truth and being a single dad taught him that the perception of single fathers often overwhelms and obscures the truth.
. . . A one time journalist and now public relations consultant, Steve Greenhalgh is a single father to two wonderful children, 13 and 10.
---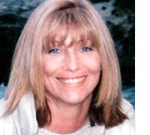 Dawn Stannard

Dawn is the eldest in a family of four, with three younger brothers. She left school with three 'A' Levels and started work with a foreign bank in the City of London as a shorthand secretary. After a few years she moved into personnel and became a recruitment consultant. She set up her own specialist recruitment consultancy within the area of Insurance in 1988 and built up a successful agency which she ran from her home.
. . . Following the birth of her daughter in 1992, she changed her career and after qualifying as a horse riding instructor, worked part time at a busy equestrian centre in the Epping Forest. When her daughter started school, she moved to another part of Essex and returned to further education herself. In 2001 she qualified as a Beauty Therapist and has spent the last six years building her own business within the health and leisure industry.
. . . She now owns two busy beauty salons and is a qualified reflexologist. Dawn is a single mum, with a wonderful 16 year old daughter.