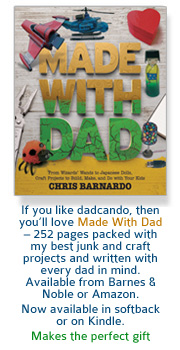 Staying in, going out: there's so much that you can do - with dadcando!






Cautionary Tales For Children
Wonderful witty poems great for reading to your children. The stories and rhymes will stay with them for the rest of their lives.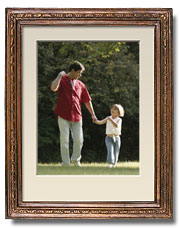 Research has shown how important YOU are to your children and how as a dad the things you do, and keep on doing, really count,

whether you live with them, or you are a single dad and are only able see them once a month, once a week or more, what you do really matters. This site is dedicated to all dads but will be of special relevance to the single dad. Remember, you are half the reason your children exist and they need you whether you live with them or not. As their dad, you have what it takes to make their lives successful and fulfilling no matter how often you see them. This site is about all the positive things that we as parents have to offer our children.
How to Draw Mario



Learn how to draw Mario is seven easy steps and amaze your friends with your cartoon drawing skill



Mario is the best. The Mario games are fantastic to play whatever your console, but he is not easy to draw. Unlike many cartoon, Mario started life as a tiny image, a handful of monochrome pixels animated on a miniature screen. As he has developed he has become more and more detailed as the games console technology has enabled us to see more of what he looks like. This means though, that he is not simply proportioned in a way that can be simplified for drawing as a cartoon.
. . . Don't worry though, because we have worked out exactly how you can learn to draw Mario and put it in this lovely little MicroBook. Two activities in one. Print out the MicroBook, and make it, then use it to learn how to draw Mario, and because the book is so small, you can keep it with you, take it to school or on holiday and draw Mario wherever you want. The MicroBook has detailed written instructions for each stage.
. . . Remember this useful tip: When drawing cartoons don't outline them in black. try outlining them in a medium grey, or better still, why not try drawing round each shape in a darker version of the colour that you are using to fill that section. That way, the cartoon will look brighter and much more like the real thing.


Our instructions are the easiest to follow, and all dadcando paper Microbook printables and templates are free and available in both A4 and US Letter formats. Just click on the size you want to download. You will need one set of instructions and the printable of the MicroBook you want to make. Make sure that your printer is not automatically resizing the image, the printables are designed to fit the page with no resizing.



---


MicroBook Printable





---


MicroBook Instructions






---



When you've made your dadcando MicroBook, we'd love to see a picture of it, but why not show us a picture of the best Mario that you draw. Now you can put your picture and your design right here under the project. Go to your dadcando My Page and upload your pictures into this project and everyone will be able to see you great cartoon, right here.




| | | | | |
| --- | --- | --- | --- | --- |
| | | OR | | |





---


If you enjoyed this project, just by clicking you can tell others via these websites:



StumbleUpon

Del.icio.us

Digg

Facebook

Reddit




Colouring & drawing

Nothing acts as a better window on, and the unhindered expression of, a child's inner most thoughts than their drawings. From a five year old's stick-men to angst-ridden teenage doodles, what you scribble, at any age, says a lot about you.

The skills involved in drawing and painting also help develop a whole range of creative, problem solving abilities in children; so encouraging your kids to draw and paint as much as possible has no downsides.

Dadcando is all about encouraging creativity in all walks of life and especially in that important bond between parents and their children. In this section you will find some lovely colouring and drawing projects, designed to be exciting and presented in a way to help your children develop their own drawing abilities.