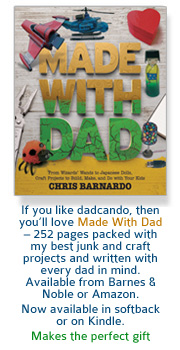 Staying in, going out: there's so much that you can do - with dadcando!






Cautionary Tales For Children
Wonderful witty poems great for reading to your children. The stories and rhymes will stay with them for the rest of their lives.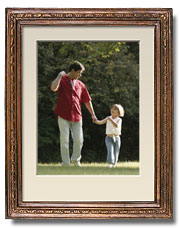 Research has shown how important YOU are to your children and how as a dad the things you do, and keep on doing, really count,

whether you live with them, or you are a single dad and are only able see them once a month, once a week or more, what you do really matters. This site is dedicated to all dads but will be of special relevance to the single dad. Remember, you are half the reason your children exist and they need you whether you live with them or not. As their dad, you have what it takes to make their lives successful and fulfilling no matter how often you see them. This site is about all the positive things that we as parents have to offer our children.
Egyptian Mummy




152

Make a big mess and have some real fun at a party making Egyptian Mummies of all the guests



Making a life-size Egyptian Mummy is such a simple game and so much fun. All you need is a couple of toilet rolls per person. Split the group into pairs and get one of each pair to make a Mummy of the other. No need to score this game, but take photos if you can so that the 'Mummies' can see what they looked like.


. . . Soft toilet tissue is completely porous so breathing through it is no problem, however the game works better if the head is that last thing to be covered, because then everyone can see what's going on with the others. If you want to bring a competitive element in to the game, set a time limit and score for artistic impression and neatness.


. . . Why wait for a party, making an Egyptian Mummy out of your kids is a great 15 minute game at any time.

15 minutes
This game should use about 15 minutes of your party time. Allow about 5 minutes for making each Mummy, then with swap over, scoring and clearing the torn up tissue the game will take up 1 of the 15 minute game slots in your Party Plan.



| | | | | |
| --- | --- | --- | --- | --- |
| | | OR | | 152 |





---


If you enjoyed this project, just by clicking you can tell others via these websites:



StumbleUpon

Del.icio.us

Digg

Facebook

Reddit




Kids′ parties

Even with all the modern technology that our children have in the way of mobile phones and console games, the kids party still holds a special place as one of the key social events in a child's annual calendar. A special treat, a chance to invite more than just one or two friends round to your house or on an outing, an opportunity to do something a bit out of the ordinary and a way of confirming friendships as you decide who to invite and who not to are all the things that a party holds in store for the average kid.

Given they only come round once a year, you have a chance to think up something memorable, although this does not mean expensive. Getting some of your friends round to blow up a hundred or two hundred balloons, filling the house with them and then having the first game as a game to see how quickly the balloons can be burst, would not be expensive, but it certainly would be fun, and it's not something that your kid and his or her friends would forget in a hurry.

In this section you'll find an indispensable party planner and some original party games complete with special little party game booklets.