Over 200 top tips and words of advice, to help you really get the most from the time you spend with your kids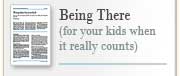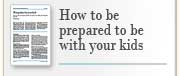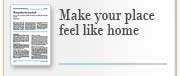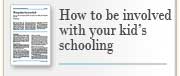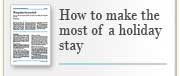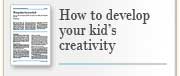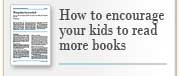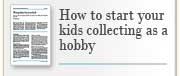 Cautionary Tales For Children
Wonderful witty poems great for reading to your children. The stories and rhymes will stay with them for the rest of their lives.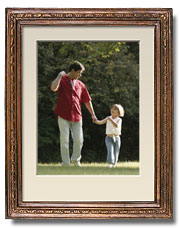 Research has shown how important YOU are to your children and how as a dad the things you do, and keep on doing, really count,

whether you live with them, or you are a single dad and are only able see them once a month, once a week or more, what you do really matters. This site is dedicated to all dads but will be of special relevance to the single dad. Remember, you are half the reason your children exist and they need you whether you live with them or not. As their dad, you have what it takes to make their lives successful and fulfilling no matter how often you see them. This site is about all the positive things that we as parents have to offer our children.
Cautionary Tales For Children




Wonderful witty poems great for reading to your children. The stories and rhymes will stay with them for the rest of their lives.





| | | |
| --- | --- | --- |
| | July 30, 2008 | Date posted July 30, 2008 |




Cautionary Tales For Children

Hilaire Belloc

A collection of witty poems suitable for any age from about 6 years upwards.

Read these wonderful poems to your children and the stories and rhymes will stay with them for the rest of their lives. Filled with wit and irony, the tales are imbued with Edwardian English understatement and implausible situations. Most famous is perhaps the story of Matilda, Who told such dreadful lies it made one gasp and stretch ones eyes. But the book is packed with gems. One of my favourites is the story of Jim, which I had to learn at school for one of my homeworks.



There was a boy whose name was Jim
His friends were very good to him. . .



So starts the tale of Jim, who was eaten by a lion after he slipped his nurseís hand while on a day trip to the zoo. After a gruesome and hilariously told story, the poem finishes like this:



When Nurse informed his Parents, they
Were more Concerned than I can say:
His Mother, as she dried her eyes,
Said, "Well - it gives me no surprise,
He would not do as he was told!"

His Father, who was self-controlled,
Bade all the children round attend
To James's miserable end,
And always keep a-hold of Nurse
For fear of finding something worse.




The rest of the book is filled with gems just like this, a delicious read all round.





Previous Reviews

Cautionary Tales For Children
Wonderful witty poems great for reading to your children. The stories and rhymes will stay with them for the rest of their lives.



Emily the Strange
Beautifully designed and put together, Emily the Strange is just one of those books that is lovely to own and look at and read, whoever you are.



Gormenghast
Stunningly written modern day classic that knocks Potter and Middle Earth into a cocked hat, this sumptuously described and gorgeously dark tale is filled to bursting with fascinating characters



Stardust
A superbly realised fairytale for the modern viewer with more than enough action intrigue and good old fashioned entertainment values for all the family for repeated viewings



Fablehaven
If you liked Spiderwick, HP and Artemis Fowl, then you'll love Fablehaven, with its intelligent, funny and well paced writing, it's more than a match for any of them.



The Alchemist
Many people's favourite book of all time, and certainly in the top ten of anyone that's read it, a gloriously written fable about finding what you are searching for



Perudo (Liar′s Dice)
A beautiful tin boxed game that is easy to learn and endless fun to play. It can be played by up to five players, perfect for a range of ages playing together



Secondhand Lions
A young boy goes to live with his two eccentric great uncles he never knew he had, they show him how to have fun and he gives them something to live for



Kensuke's Kingdom
A wonderful book about adventure and friendship, perfect for your children to read or for you to read to them, often described by children as the best book they have ever read



The Diving Bell and the Butterfly
A beautifully written and profoundly moving book, that is guaranteed to change the way you look at life and make sure that you never take anything for granted again



Why Don't Penguins' Feet Freeze?
Answers to all those tricky questions that you thought would never be answered, Why Don't Penguins' Feet Freeze? is a compulsive compendium of the fascinating



Howl's Moving Castle
A gorgeously animated and beautiful directed film that seems to find a whole new palette of colours from somewhere.



Crucial Conversations
Conversational tools and tips for talking when the stakes are high. An invaluable book that will boost your confidence and help you get the best outcome from every conversation



Nerf Vortex Mega Howler
If you want to throw things (and letís face it what kid doesnít want to throw things), then you canít go far wrong with the Nerf Vortex Mega Howler.



The Dads' Book
Clever tips and practical advice, wittily delivered on the art of fatherhood, to give you the best chance of carrying on the tradition of rubbish jokes and being good at everything, like a proper dad.



My Neighbour Totoro
The story feels like it has been woven together with an elegance and beauty that is almost totally lacking in western animated films: A perfect film for a father to watch with his kids



Lego Star Wars II
A great game, witty and engaging and suitable for all ages, Lego Star Wars II is designed for two players, who each have their own character, that have to work together to be successful.