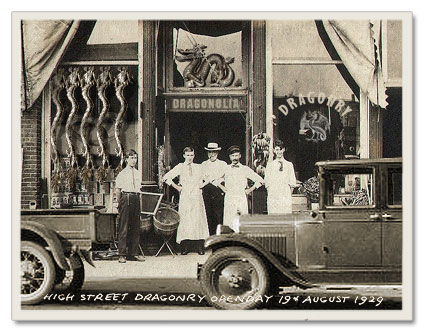 Visit our newest section, The Dragonry, and read extracts from the life story of Kaptin Scarlet, the bold adventurer and dragon hunter, as you easily recreate some of the most gorgeous models that will bring your dragon's world alive.
. . . Of course, everyone knows that by the 1920s there was a Dragonry in almost every big city, but the days of shops like the one shown in this rare picture were already numbered, as the supply of dragon materials dried up with first the protection and then the inevitable extinction of these strange and beautiful beasts.
. . . Now there are no dragonries left on the high street, but don't worry, we are keeping the myth of the dragon alive with some absolutely beautiful projects specially designed for you, in our very own online Dragonry (details here).




Dadcando's wonderful Making Section is crammed full of delightful craft and making projects designed to be easy to make and give fantastic results. Whether you're a beginner or a bit more experienced, there will be something here for you.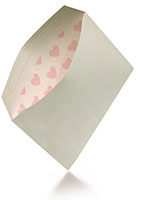 Like hundreds of thousands of people you could make our world famous Wizard's Wand, just like the ones used in the Harry Potter films, or see how easy it is to bind and cover your own moleskin notebook using an old pair of jeans,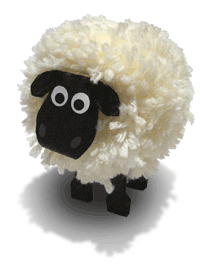 or just fold up one of our cool looking paper planes. New projects are being added every week, and we make sure that they're always original and fun. Have a look at our funky pompoms, they're unlike any pompom you have ever seen, and you don't even need wool to make a pompom, the Spooky Flowers and Giant Black Widow Spider projects show you how to make a great looking pompom with just a plastic bag. And even if you don't know your scalpel from your X-Acto or your glue gun from your glue stick, dadcando is here to help. Our Useful Stuff You'll Need section gives you the heads-up on the few simple supplies you might need to make your models just perfect, and give you the confidence to know exactly what you need from your nearest craft store or on-line, armed with a few facts about what is best to get.

Making stuff from Junk is a great way to recycle
Many of the projects on dadcando are designed to use things that you would normally throw away.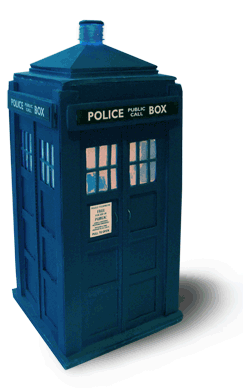 The Making Toys From Junk, Wizardry and Magic and the Advanced Models sections have plenty of projects where almost the only materials you'll need are taken from things

that you would have normally just thrown away. How to make everything from Spaceships made from shower gel bottles to Microcans for dolls houses made from old felt pen lids is graphically explained.

Getting the most from your craft time
At dadcando we are passionate about making things fun and inventive. That's why you'll find that all our projects incorporate an inventive angle and something to set you and your children's imagination alive. To get started, you can just download our origami shirts and fold it up, but then, once you have done that you can make up one of our blanks and then design and colour in your own one and see how creative you can be. Because the lives of our children are so hectic these days, we have made the projects quick to do, and quick to get great results. With a bit of practice really cool things can be made in well under an hour, which means when the kids say...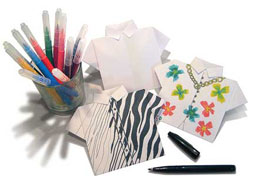 "I'm bored, what can I do?" you know that dadcando will provide a quick fix. Sit down with them and make something with them for an hour and then they'll want to play with what they've made for the rest of the afternoon.

Register with dadcando for loads of great benefits
You have to register with dadcando to download. Of course, registration is easy, and when you have registered as well as being able to download any project you like, you'll get loads of other benefits as well.
. . . As soon as you are a member you get your very own dadcando MY PAGE, then, whenever you download a project a little picture of that project is automatically stored on your MY PAGE. As a member you can:
Favourite any project
and the ones that you favourite are shown in your own personal project menu


Post pictures
of the projects that you make from dadcando instructions


Leave and receive comments
about projects and yours and other member's models


Chat with other members
about their projects and select them as your friends


Stand a chance of winning a pack of our brilliant new game, Plop Trumps
just by uploading pictures of the things that you make
Win Prizes for making stuff and posting pictures of it on dadcando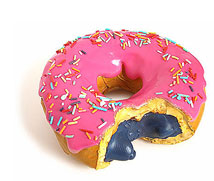 We love to see what you've made. So once you've made something, why not up load pictures of it on to your MY PAGE, it's really easy. Then not only do you get to see your beautiful models up online but your friends can see them and you can inspire other dads, and children (and loads of mums too) all over the world. As well as that, just by uploading pictures of the things you made, you are also automatically entered in our weekly competition to win a pack of our pootastic new card game, Plop Trumps. Each week the competition starts again, so if you don't win this time, then there's always a new model and next week.
. . . Whether you win or not, when you up load a picture of any project you have finished, your picture will be are automatically shown at the bottom of that project, for everyone to see when they browse through the site.

Do you think you have an idea for a project?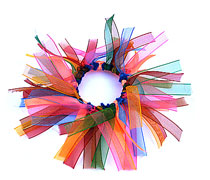 Do you think that you have an idea for an original project that would be nice to see on dadcando? If you do, we'd love to hear about it. Tell us about it and if we think it's the sort of thing dadcando members would like to make, then we'll make it in to a real project and credit you as the designer and inventor. You'll have to make the project and photograph each step so that it can be drawn up and turned into a proper dadcando download, or you can even draw up the steps yourself. It's fun to see your work published. Check out Mama Bryna's Hair Tie to see an example of a project designed by one of our members.

So what are you waiting for, it's time to get downloading and get making.